The Taraba State Governor, Darius Dickson Ishaku has declared the intention of his administration to boost rice production in the state as a way of enhancing food production, hence reducing malnutrition in the state.
Ishaku made this known during a courtesy visit to the Minister of Agriculture and Rural Development, Chief Audu Ogbeh at Abuja.
Ishaku buttressed further that an enabling environment and support will be given to farmers as a way to boost rice production in the state.
He also ceased the opportunity to declare his support for the federal government's cattle ranching programme, adding that it is a way to resolve the incessant crises between herdsmen and farmers.
Meanwhile, the Federal Ministry of Agriculture and Rural Development in collaboration with the ministry of Internal Affairs, had recently inaugurated Committee for the Creation and Training of a Special Unit of the Nigerian Security and Civil Defence Corps – NSCDC Officers to provide security for host communities of the proposed FG cattle ranches; and protect the agricultural investments of the scheme.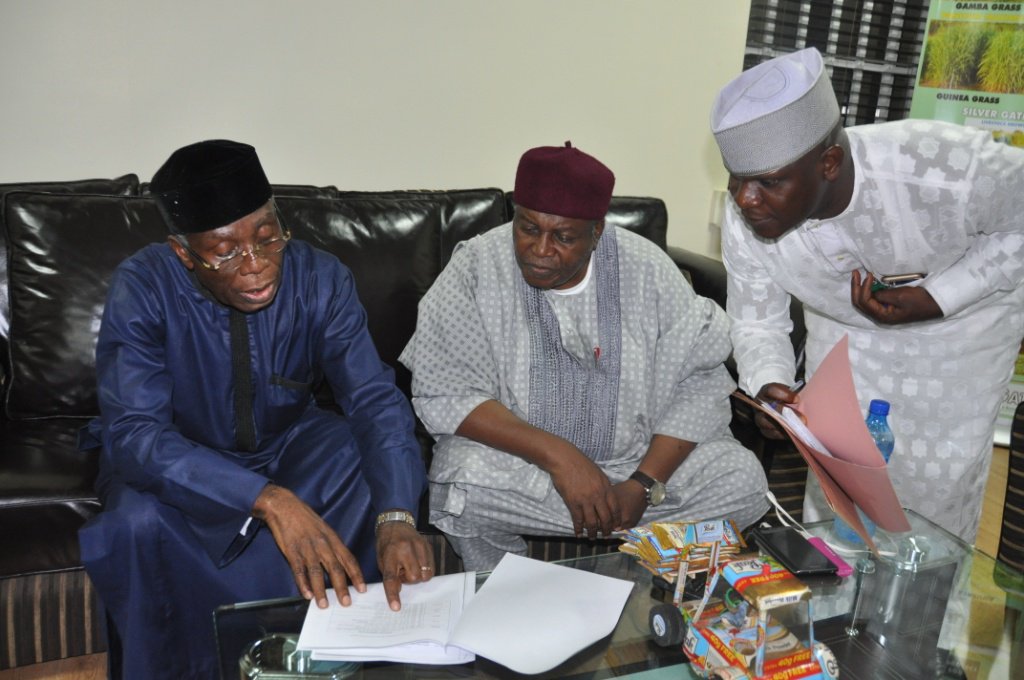 Chief Audu-Ogbeh noted that the ranches is of necessity and adequate security should be made available for the herdsmen and prevent them from roaming.
"We are hoping that in the process, the Civil Defence Corps will create a special unit of officers, adequately trained and equipped to protect the communities, agricultural investments against rustlers and prevent cows from leaving the ranches. Beyond oil, we need agriculture as an investment. Grasses, water and vet services will be provided in the ranches and no herdsman will have any excuse to roam. If they do that, then they are breaking the law. We will harvest high quality milk and beef for local consumption and hides and skin for export. We need to tell the world that if we invest or invite foreign investors to Nigeria, their investment is secured. The Federal Government is committed to the success of this and the need to end this violence."